I've found the perfect tour/activity. How can I book it?
Great! Once you've selected an activity or package, just follow these steps:
Find the booking sidebar (on the right-hand side of each tour/activity page).
Select your preferred date and time.
Choose the number of people.
In some cases, you'll be prompted to choose your pick-up and drop-off locations.
Select any extras you'd like to add.
Click "Book" to continue to the secure payment page.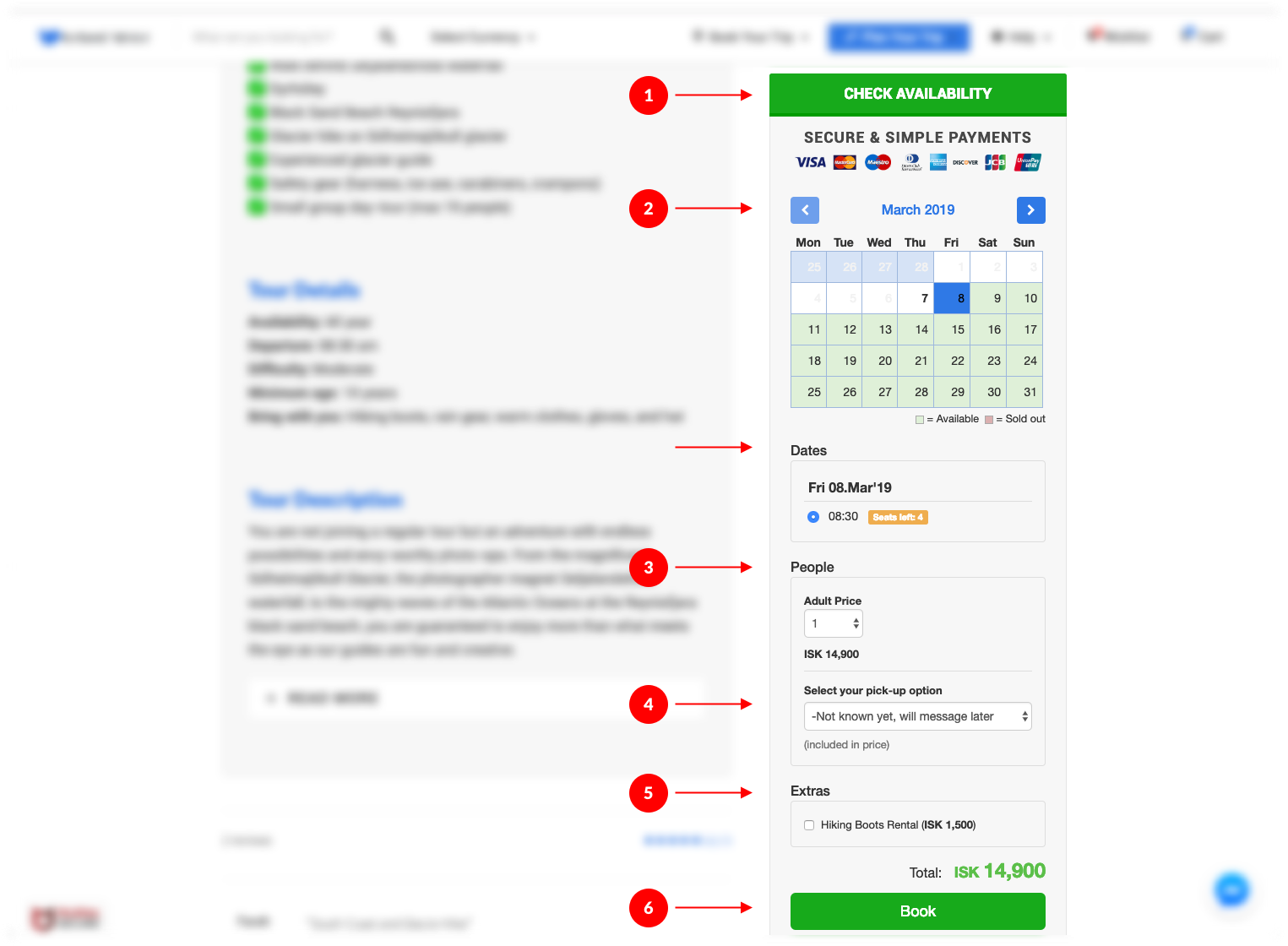 ---
---